Student Engagement
The Charlotte Writers Club has been encouraging writers of all genres for nearly 100 years. We want to give back to the community and support young authors as they begin their journeys into the literary world.
Contests Open for Submissions: February 16, 2022.
Contests Close for Submissions: April 19, 2022.
Winners Announced on May 17th, 2022.


ELIGIBILITY:
Contest is open to all students (public school, private school, homeschooled, etc.) in grades 5-12 in the Charlotte metropolitan area.

Entry fee: FREE

Entries must be original.

Only one entry per contest year is allowed.

Writing category is short fiction and length is from 500 to 1000 words. Students can write about any genre as long as their story is fiction.

Prizes: First Place: $150.00, Second Place: $75.00, Third Place: $25.00

Top 10 finalists receive one-year free membership to the Charlotte Writers' Club.
Email Contest Chair with questions: Darrell Horwitz.
MANUSCRIPT FORMAT:
Do not include any identifying information on your manuscripts. This includes name, website, email address, etc.

Entries should be double-spaced in any standard 12-point font, such as Time New Roman, Arial, Verdana or Courier.

Title and word count should appear in the upper left of the first page of the manuscript.
Good luck to everyone! We are excited and looking forward to reading your entries!
Prizes will be awarded at the May 17th CWC Meeting and winners will be invited to read their winning entries.
5th grade - 8th grade category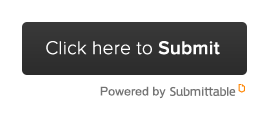 9th grade - 12th grade category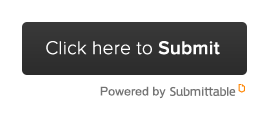 Student Contest Judge Amber Smith
Amber Smith is an award-winning and New York Times bestselling author of the young adult novels The Way I Used to Be, The Last to Let Go, and Something Like Gravity, as well as her most recent middle-grade debut, Code Name: Serendipity. She writes in the hope that her books can help to foster change and spark dialogue.

She grew up in Buffalo, New York, and now lives in Charlotte, North Carolina, with her wife and their ever-growing family of rescued dogs and cats.
FREE Virtual Office Hours for Char-Meck Students
Need help with a pesky writing project, want to improve your writing skills, or just love to write? Charlotte Writers Club will hold (at no cost) Virtual Office Hours for students in grades 5-12. Office hours will be held from 4:00 p.m. - 6:00 p.m. the first Wednesday of each month during the entire school year (dates noted below) via Zoom:

Join Zoom Meeting using
https://us02web.zoom.us/j/83006554703?pwd=cmRPMVpQM0NCd2lWa2NhUytpNmpQdz09
Meeting ID: 830 0655 4703
Passcode: 330951
| | | |
| --- | --- | --- |
| DATE | EVENT | |
| 08/25/21 | School year begins | |
| 09/15/21 | Grand Opening | |
| 10/06/21 | Virtual Office Hours | |
| 11/03/21 | Virtual Office Hours | |
| 12/01/21 | Virtual Office Hours | |
| 01/05/22 | Virtual Office Hours | |
| 02/02/22 | Virtual Office Hours | |
| 03/02/22 | Virtual Office Hours | |
| 04/06/22 | Virtual Office Hours | |
| 05/04/22 | Virtual Office Hours | |
| 06/01/22 | Virtual Office Hours | |
| 06/08/22 | School year ends | |
Two writers from CWC will be in session to help students structure papers, work on their writing, provide guidance, address questions—whatever may be needed! As with any office hours, students may join and depart at any time, or hang around to listen to discussions. All CWC writer-volunteers have all been vetted and registered.

Students are encouraged to sign up in advance by contacting our Student Coordinator who can also answer any questions about the program.

CWC will hold a Grand Opening on Wednesday, September 15, from 4:00 p.m. - 5:00 p.m. to launch this exciting, new initiative. Students, parents, and CMS faculty and staff are encouraged to join as we introduce ourselves, explain the program, and address any questions. Phillip Shabazz, author, teaching artist, and "One of the most inspiring individuals in the arts" will headline the Grand Opening. Phillip's bio is below under Student Workshops.
---
Writing Series
Free after school and off-campus in-person events; online workshops and contests to engage the next generation of writers.
Fall: CWC is hosting Ask an Author, a Forum for Young Writers. A panel of CWC's published authors/or professional writers will field question posed by the students.

Winter: Workshops in Cyberspace to nourish creativity and encourage students to tell their own stories.

Spring: Contests to celebrate the best fiction stories told by writers in grades 5-8 and 9-12. Top 3 winners in both categories will receive cash prizes and an opportunity to read their stories at a CWC celebration and the top 10 finalists will receive a year's membership in the club.
Student Workshops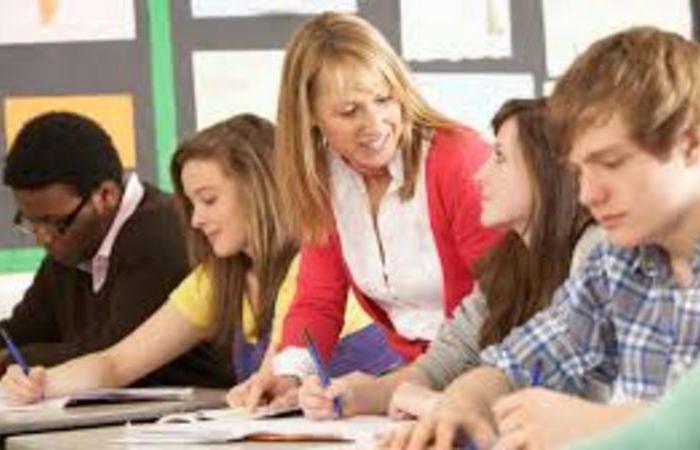 Workshop List
The Powers of Poetry Project
Led by Phillip Shabazz
5th - 8th Grade Workshop
February 16th, 2022
4:00pm - 5:30pm

9th - 12th Grade Workshop
February 17th, 2022
4:00pm - 5:30pm

See more info below
Educators have called Phillip Shabazz, "One of the most inspiring individuals in the arts." He is the author of three poetry collections, and a novel in verse. His poetry has been included in the anthologies, Literary Trails of the North Carolina Piedmont: A Guidebook, and Home Is Where: African-American Poetry from the Carolinas. Some previous publication credits in journals include, Fine Lines, Galway Review, Hamilton Stone Review, Hamline Lit, K'in, Mason Street Journal, New Critique, the Sky Island Journal, and Thimble.
February 16th, 2022 - 4:00pm - 5:30pm
5th - 8th Grade Workshop
Location: Virtual ZOOM
REGISTER HERE - Only those that register will be sent the Zoom link.
February 17th, 2022 - 4:00pm - 5:30pm
9th - 12th Grade Workshop
Location: Virtual ZOOM
REGISTER HERE - Only those that register will be sent the Zoom link.
---
Ask an Author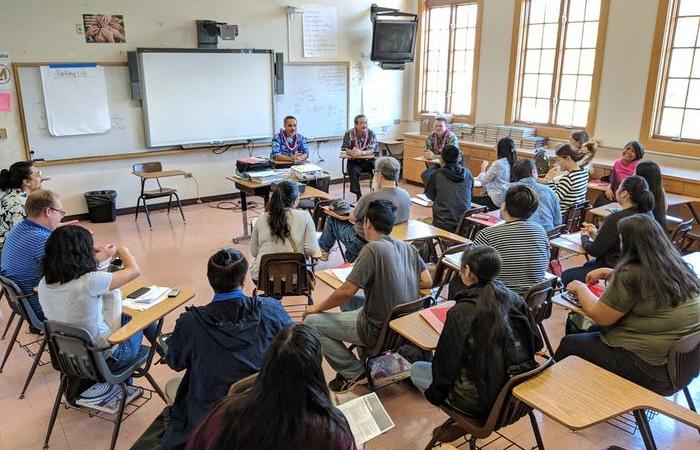 October 28th
6:30pm - 8:00pm
Virtual ZOOM Event
This is a free event! Students who are interested in writing are invited to join us for this opportunity to talk with area authors.
The forum is informal and geared toward questions young writers have.
Attend with ZOOM
Join Zoom Meeting
https://us02web.zoom.us/j/84729598643?pwd=RkQvRVBHMWVsTS9Ud0xKaTlmQU9BZz09

Meeting ID: 847 2959 8643
Passcode: 879066
Your Ask an Author Moderator and Panelists
Sarah Archer's debut novel, The Plus One, was published in the US, UK, Germany, and Japan, and is currently in development for television. Archer is a Black List Screenwriting Mini-Lab fellow who has had material produced for Comedy Central, has published fiction and poetry in numerous literary magazines, and has placed in competitions including the Tracking Board's Launch Pad. After working in TV and film development in Los Angeles, she moved between six cities in three countries in the course of a few years. She currently lives in North Carolina.
Landis Wade is a recovering trial lawyer, host of Charlotte Readers Podcast, and author of The Christmas Courtroom Trilogy, whose third book—The Christmas Redemption—won the Holiday category of the 12th Annual National Indie Excellence Awards. Publication credits include Writersdigest.com, The Charlotte Observer, Flying South, and six anthologies.
Darrell Horwitz is a freelance writer who has covered sports, news, and restaurant reviews. Locally he has appeared in the Queen City Nerve, The Charlotte Observer, and the Charlotte Ledger. He is a published author appearing multiple times in the Chicken Soup for the Soul series, hosted a sports radio show for over 15 years, and recently started a baseball podcast. He hopes to broaden his speaking career in Charlotte, specializing in speaking with students.
Nathan Nicolau
While most kids wanted to be an astronaut or a firefighter when they grow up, Nathan wanted to be a writer. Ever since a young age, he has been captivated by stories and how they shape us. This passion for storytelling led him to pursue a B.F.A. from the University of North Carolina School of the Arts and an M.A. in English at the University of North Carolina Charlotte. With his published debut in 2019, Nathan has established himself as an emerging young voice. His work has been featured on numerous websites and magazines. He writes fiction, poetry, and essays. He currently lives in Charlotte, NC, with his wife and two cats.
Angela M. Haigler is a published writer, writing coach, award-winning communications strategist and the founder of Silverscrybe Communications & Consulting. She received a B.A. in Journalism from the University of South Carolina and an M.S. in the same from Iowa State University. She brings 20+ years of experience creating communications strategies and sharing stories for news organizations, universities, and nonprofits. Angela is devoted to writing and cultivating the creativity in others. She taught Creative Writing at Central Piedmont Community College for 15 years where many of her students have gone on to become practicing and published authors. The recipient of two Arts & Science Council grants for Creative Writing, she currently teaches virtual writing boot camps and hosts writing retreats.
Suzanne Adams has been an actor, director, teacher, chaser of Mountain Pine Beetles in the Rockies, and writer. Her stories have appeared in Memoirs Ink, Minerva Rising, FanStory and Main Street Rag. She was really pleased by twice winning a prize in the Elizabeth Simpson Smith Short Story Contests, sponsored by the Charlotte Writers Club.
Moderator
Teresa G.S. Taylor is a playwright and the owner of Taylor Made Writing and Productions. She is also the author of the soon to be released book, From Africa to the American West.
Teresa has directed and published several plays including the hit stage play, 'Who's Talking'.
She is a retired educator and former train the trainer for the United States Air Force as well as a director for Family Child Care at Eglin AFB, in Florida.
Teresa believes that all children can learn and enjoy writing with the right motivation and motivator.