| | |
| --- | --- |
| | Poetry Contest |
Contest is OPEN.
Open to all CWC members and to non-member residents of the North and South Carolina.
Contest is for poetry of fewer than 50 lines; haiku excluded.
Entries must be original and unpublished. This includes blogs, Facebook, websites and any other digital media.
Poems must be single-spaced.
Please follow guidelines in

General Manuscript Requirements, Eligibility & Submission Information

.

Multiple entries are NOT allowed. Choose your best poem to submit.
Entry Fee: CWC Members: $15, Non-members: $20
Prizes: First Place: $150, Second Place: $75, Third Place: $25
Prizes will be awarded in April at the CWC general meeting.
For inquiries or questions, contact Contest Chair.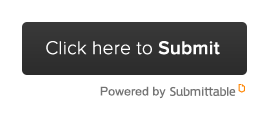 CWC Poetry Judge: Jaki Shelton Green
---
Jaki Shelton Green, ninth Poet Laureate of North Carolina appointed in 2018, is the first African American and third woman to be appointed as the North Carolina Poet Laureate and reappointed in 2021 for a second term by Governor Roy Cooper. She is a 2019 Academy of American Poet Laureate Fellow, 2014 NC Literary Hall of Fame Inductee, 2009 NC Piedmont Laureate appointment, 2003 recipient of the North Carolina Award for Literature. Jaki Shelton Green teaches Documentary Poetry at Duke University Center for Documentary Studies and the 2021 Frank B. Hanes Writer in Residence at UNC Chapel Hill. Additionally, she received the George School Outstanding Alumni Award in 2021.
Her publications include: Dead on Arrival, Masks, Dead on Arrival and New Poems, Conjure Blues, singing a tree into dance, breath of the song, published by Blair Publishers. Feeding the Light, i want to undie you published by Jacar Press, i want to undie you English /Italian bilingual edition published by Lebeg Publishers. 2020, she released her first poetry album, The River Speaks of Thirst and a CD, i want to undie you. Additionally, Jaki Shelton Green serves as the 2022-2024 Poet Laureate in Residence at the North Carolina Museum of Art. She is listed on the Forbes distinguished 2022 list of Fifty Over Fifty Women. To learn more about Jaki, please visit https://jakisheltongreen.com/about-jaki/.