| | |
| --- | --- |
| | Members' Kudos |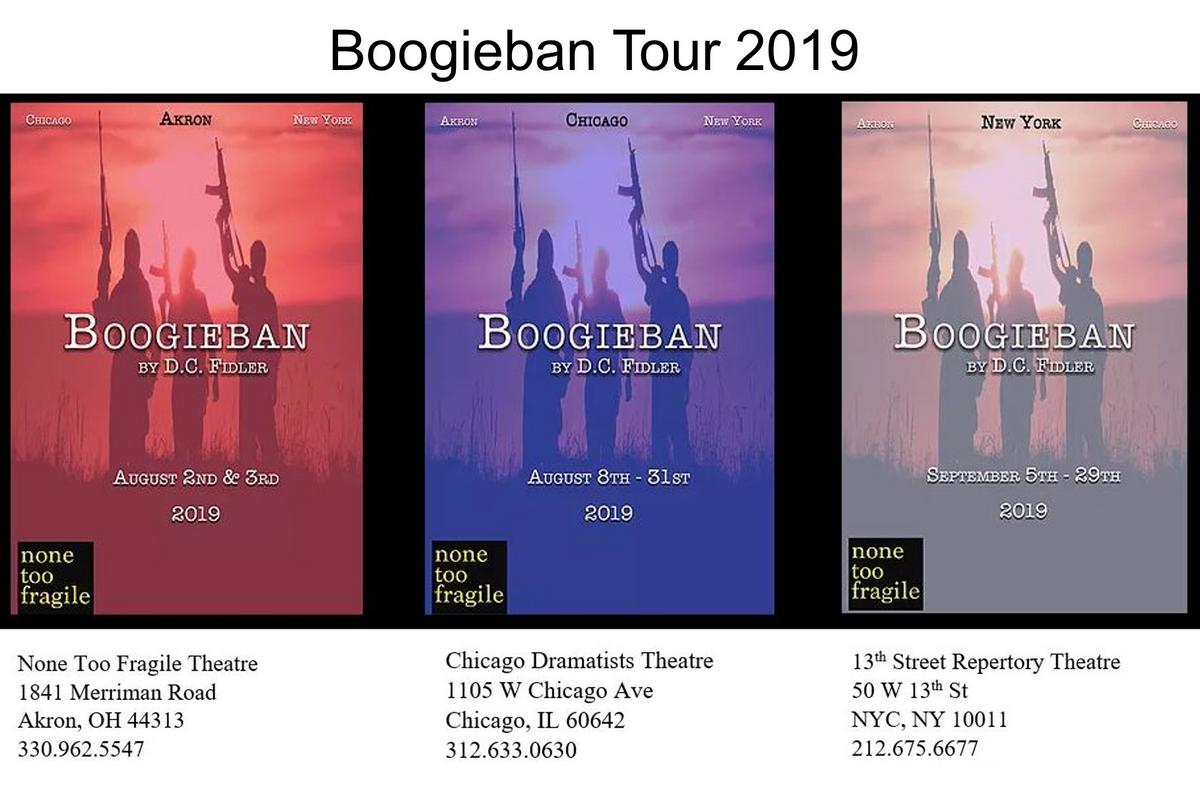 Boogieban is about Lawrence Caplan, a Vietnam War veteran who became a military psychiatrist. Caplan is retiring after losing his own son in Afghanistan. Before leaving, he is ordered to assess one last soldier, a young specialist, who stubbornly insists that he is "good to go" back to his unit in Afghanistan. Caplan soon discovers, however, the soldier is tortured by nightmares and flashbacks. Unexpectedly, the soldier's story begins to lift Caplan's amnesia for his own horrors in Vietnam. The two men launch on parallel journeys of the heart that change them forever.
Winner of the Cleveland Critics Circle 2018 Theatre Awards
* Best World Premier in the Cleveland Area
* Best Actor (Travis Teffner and David Peacock)
* Also nominated for best director and best sound
I am excited to announce that I am a finalist in the romantic suspense category, writing as C.S. Smith, in three writing contests:

FAB Five contest (sponsored by the Wisconsin RWA chapter);
Diamonds in the Desert contest (sponsored by the Desert Rose RWA chapter); and the Daphne Du Maurier Award for Excellence in Mystery/Suspense (sponsored by the RWA Mystery/Suspense Chapter "Kiss of Death."