| | |
| --- | --- |
| | CWC Nonfiction Contest |
Contest is currently CLOSED.

This contest is open to

all CWC members

and to any resident of North Carolina or South Carolina.

Entries must original and unpublished. This includes blogs, Facebook, websites and any other digital media.
Includes articles and essays on any subject, and any informational piece that is not a fictional story, novel, play or poem.
Word Count: Entries must be 750-4000 words.
Please follow guidelines in General Manuscript Requirements, Eligibility & Submission Information.
Multiple entries are NOT allowed.
Entry Fees: CWC Members: $15.00, Non-members: $20.00

First Place -- $150 Second Place -- $75 Third Place -- $25

Prizes will be awarded in February at the CWC general meeting.
For inquiries or questions, contact Contest Chair.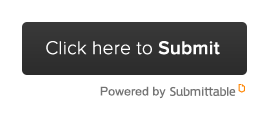 CWC Nonfiction Contest Judge: Nancy McCabe
Dr. Nancy McCabe is the author of six books, most recently Can This Marriage Be Saved? A Memoir, which explores the story of her ill-advised, ill-fated youthful marriage through photographs, an instruction manual, a school curriculum guide, a women's magazine quiz, and extended metaphors. Her books also include a memoir about travel and children's literature, From Little Houses to Little Women: Revisiting a Literary Childhood; the novel Following Disasters; an essay collection, After the Flashlight Man: A Memoir of Awakening; and two books about China adoption, Crossing the Blue Willow Bridge: A Journey to My Daughter's Birthplace in China and Meeting Sophie: A Memoir of Adoption. Her two most recent books are available as Audible Audiobooks.
Her creative nonfiction has appeared in numerous magazines, including Gulf Coast, Massachusetts Review, Fourth Genre, Essay Daily, Entropy, Newsweek, and the Los Angeles Review of Books, received a Pushcart, and been selected for annual lists of the most notable American essays seven times by Best American Essays and once by Best American Non-Required Reading. Her work has also been the recipient of two awards from Prairie Schooner and an Individual Artist's Fellowship in Literature from the Pennsylvania Council on the Arts. Check out her author's site, with announcements of events and links to her talks and appearances on podcasts as well as her published work, at https://www.nancymccabe.net.